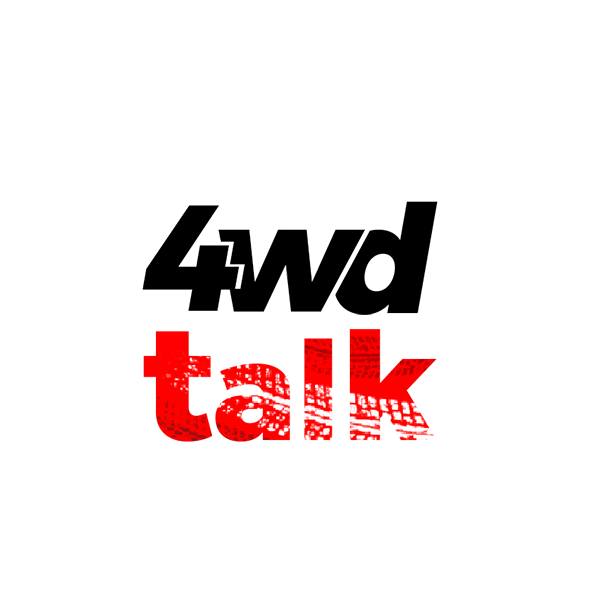 FEATURING CARGO DOG'S NEWEST AMBASSADOR, 4WD TALK
FOLLOW 4WD Talk ON SOCIAL MEDIA
Cargo Dog, the renowned aftermarket Jeep company, has recently announced its newest brand ambassador, 4WD Talk. 4WD Talk is an online blog and forum dedicated to everything related to overlanding and customizing Jeeps in the aftermarket modification community. The platform shares overlanding and off-road experiences with viewers via their YouTube channel and online blog site.
As a brand ambassador, 4WD Talk will promote Cargo Dog's line of cargo management systems to their dedicated followership of Jeep owners and enthusiasts who are looking to take their Jeep off-roading to the next level. 4WD Talk's followers are passionate about the off-road community and are always looking for ways to improve their Jeeps' capabilities and make their outdoor adventures more enjoyable.
Cargo Dog's cargo management systems are designed to be durable, innovative, and enhance the Jeep ownership experience. With the help of 4WD Talk, Cargo Dog hopes to expand its reach and continue to provide Jeep owners with the best possible solutions for their cargo management needs, whether it's for off-road adventures or everyday use.
In conclusion, Cargo Dog's partnership with 4WD Talk is an exciting development for the aftermarket modification community. It brings together two like-minded organizations dedicated to enhancing the Jeep ownership experience, providing high-quality products and solutions that cater to the needs of the Jeep owners and the off-road community as a whole.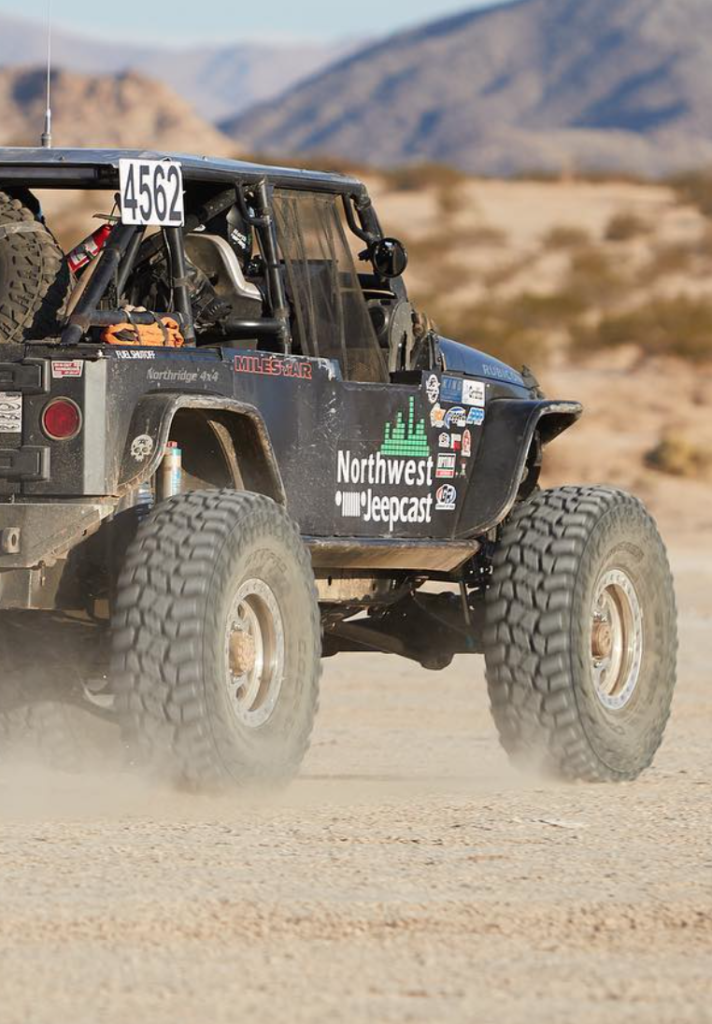 MP MOTORSPORTS AND NORTHWEST JEEPCAST PODCAST!
FOLLOW NORTHWEST JEEPCAST ON SOCIAL MEDIA
Cargo Dog, a leading provider of aftermarket Jeep parts and accessories, is excited to announce our collaboration with the Northwest Jeepcast Podcast. This partnership brings together two up and coming respected names in the Jeep and overlanding communities, providing enthusiasts with the latest information on DIY projects, aftermarket upgrades, and upcoming events.
The Northwest Jeepcast is a go-to podcast for all things Jeep and Overlanding. Whether you're a seasoned veteran or just getting started, this show is packed with valuable information on everything from basic maintenance to advanced off-road modifications. Hosted by a team of experienced Jeepers, the Northwest Jeepcast covers a wide range of topics, from product reviews to tips and tricks for getting the most out of your Jeep.
In addition to providing helpful information on aftermarket upgrades and DIY projects, the Northwest Jeepcast is also a great resource for discovering new overlanding events across the United States. Whether you're looking for a local trail ride or a cross-country adventure, the Northwest Jeepcast has you covered with information on the latest events and gatherings for Jeep and overlanding enthusiasts.
At Cargo Dog, we're proud to be collaborating with such a respected and informative podcast in the Jeep and overlanding community. We believe that this partnership will provide our customers with even more valuable information and resources to help them get the most out of their Jeeps. Be sure to tune in to the Northwest Jeepcast and check out their website for the latest updates in aftermarket Jeep parts events and accessories.
Tune into Northwest JeepCast
MP MOTORSPORTS AND SHAKA_JKU UNITE!
Follow @Shaka_JKU on social media
Meet @Shaka_JKU, a.k.a "Steve Byrd" the newest aftermarket Jeep ambassador of Cargo Dog taking Instagram by storm. This passionate overlander has caught the attention of many with his bright green 2016 Jeep JKU, fully outfitted with an array of aftermarket parts.
@Shaka_JKU's love for overlanding and off-roading is evident in the numerous modifications he has made to his Jeep. Fully Listed Out on his Revkit Account you can check out all the goodies he has. From a lift kit and larger tires for improved clearance, to Cargo Dog's Cargo Management System for his JKU, his Jeep is truly built for adventure. He has also added a winch and front and rear bumpers for added protection and functionality.
Shaka_JKU's attention to detail and dedication to creating the perfect off-road machine is truly impressive. He is always happy to share his knowledge and experience with his followers, and his passion for overlanding is contagious. If you're looking for inspiration for your own Jeep build or just love seeing some cool off-road action, be sure to check out @Shaka_JKU on Instagram.
In short @Shaka_JKU is a great example of how you can personalize your Jeep and make it stand out in the crowd. He has a passion for overlanding and modding his jeep with various aftermarket parts which make his jeep truly built for adventure. He is an inspiration for those who are looking to build their own jeep and his dedication to creating the perfect off-road machine is truly impressive. We are proud to have him a part of the Cargo Dog Team.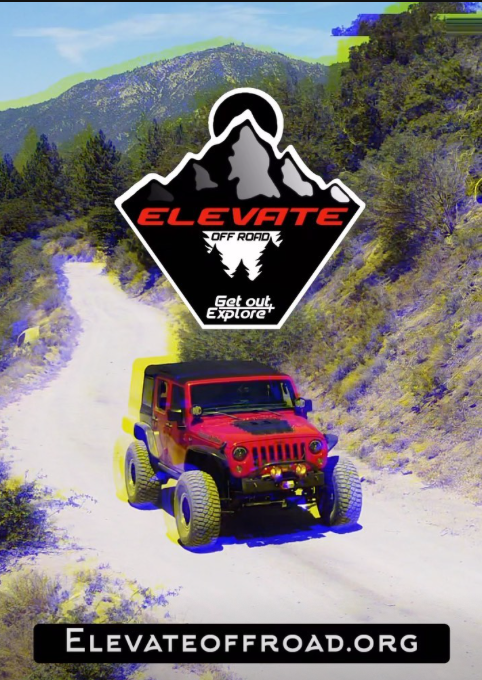 ELEVATE OFFROAD® & CARGO DOG!
FOLLOW ELEVATE OFFROAD ON SOCIAL MEDIA
Elevate OffRoad has officially partnered with MP Motorsports as an official Cargo Dog Ambassador. Matt Haddad created Elevate Offroad to support his passion for overlanding and the jeep aftermarketing community. His Instagram @elevate_offroad and youtube channel @ElevateOff-Road both showcase his adventures in modded out jeeps as well as live use cases of neat aftermarket tools and add-ons such as Cargo Dog's Cargo Management System!
Here's an excerpt on Matt's Mission for Elevate Offroad®
"Elevate OffRoad is a lifestyle brand centered around getting out and exploring! Where ever you are or what ever you drive it's what it's all about. Through trail runs, camping or Overlanding trips, or just everyday meet ups we are all about getting out and exploring! Join us as we set out to explore the great out doors, build our dream vehicles and meeting great people along the way!"
"In my opinion the offroad community is made great by the people in it. On this page I plan on shouting out the companies that contribute to the community and work to make it better. We all know that when we find companies and get to talk to them as people it makes the process a million times more enjoyable."
"The companies I add into this page are ones that I personally have talked with and have used and are using their products and parts. Honesty if my best policy so on each review I will add a disclaimer of the working relationship I have with them so you know where any possible bias may be. If you ever have additional questions I dont answer, Feel free to reach out on my social accounts and I will happily answer what you have!"