Meet The Founders
MP Motorsports, LLC is a family-owned company that develops rugged, secure, innovative, and uniquely functional accessories for Jeeps.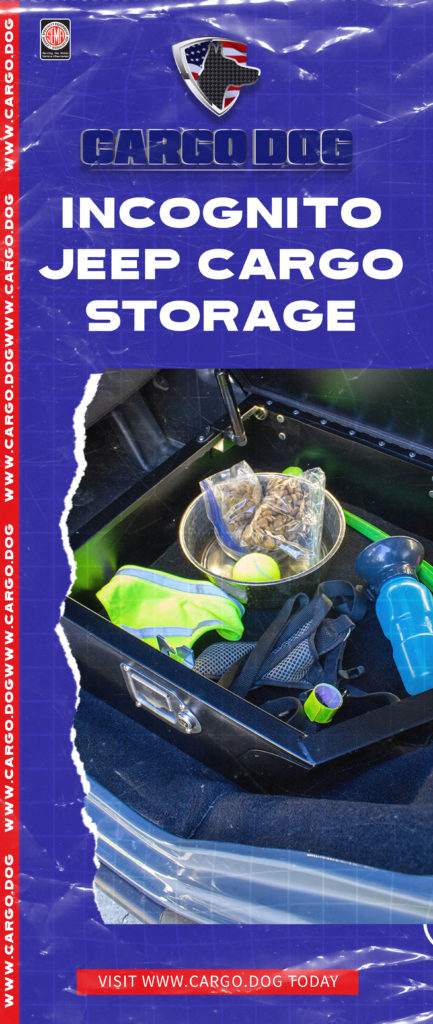 MP Motorsports Launches Cargo Dog, a Hidden Storage System for JK and JL Jeep Wrangler Unlimited at the SEMA SHOW In Las Vegas
(October 25, 2021) – MP Motorsports is pleased to announce the launch of its brand-new product, Cargo Dog. From November 2nd to the 5th, 2021 at the SEMA SHOW in Las Vegas, Cargo Dog will be featured in the innovative new product showcase and also exhibit at booth #59211 for Jeep accessories located beside the Overlanding experience. This worldwide renowned event brings together vehicle enthusiasts, Jeep owners, and industry professionals to see thousands of new product innovations.

The showcased product, Cargo Dog is a patent-pending product made in the USA that provides ample storage with better organization, bringing order into chaotic places. In all, it is a heavy-duty, secured, multifunctional unbeatable product providing unique extra storage made exclusively for the Jeep Wrangler Unlimited. For those who love loading up the gear and going on offbeat adventures with their Jeep Wrangler 4 seater, but wish they had more unique and useful secured storage space, Cargo Dog has the solution.

"With Cargo Dog, you'll have significantly more room for all the gear you need for your trip. Not only is it a storage product uniquely located in the rear seat footwell section, but it also converts your jeep's rear cabin as a completely flat place to sleep on trips while keeping all your belongings hidden out of sight," says Mike Pawlowski, Founder, and President of MP Motorsports.

When it comes to innovative secured storage solutions, Cargo Dog matches the mean machine that is Jeep Wrangler in style and substance. Meant for overland or everyday use, this is a heavy-duty, incognito storage system that provides a highly unique, secure, and functional product for Jeep owners. From clothes to camping gear, Cargo Dog takes care of everything while the overlander goes down those lesser traveled technical routes.

"Many Jeep owners report having issues with storage during camping trips or adventures in the countryside. Rough terrain and vibrations add up to the discomfort while traveling with extra luggage. I designed Cargo Dog to tackle precisely these issues." claims Mike Pawlowski inventor of Cargo Dog.