Cargo Dog Gladiator
Free Shipping For A Limited Time!
Regular price

Sale price

$1,695.00
A place to store everything from clothing to camping gear.
Cargo Dog is a must-have for anyone who owns a Jeep Gladiator, whether taking daily trips or heavy overlanding experiences. The incognito storage design keeps your gear secure and hidden, which allows significantly more space inside the cabin area.
Order Your Unit Today!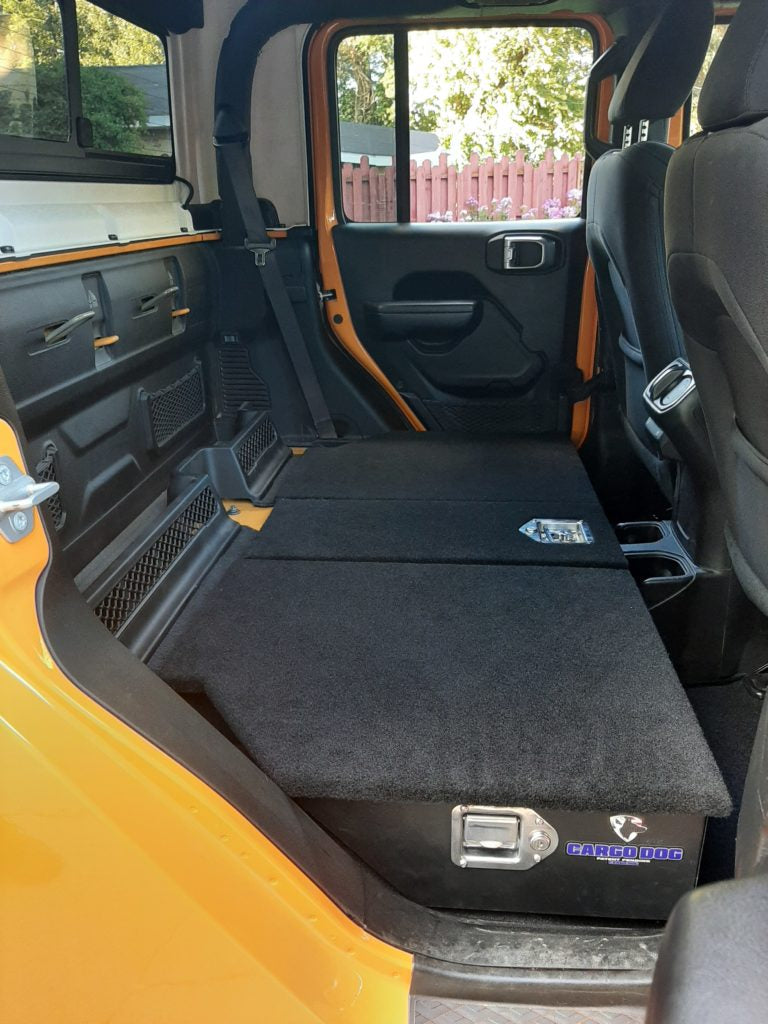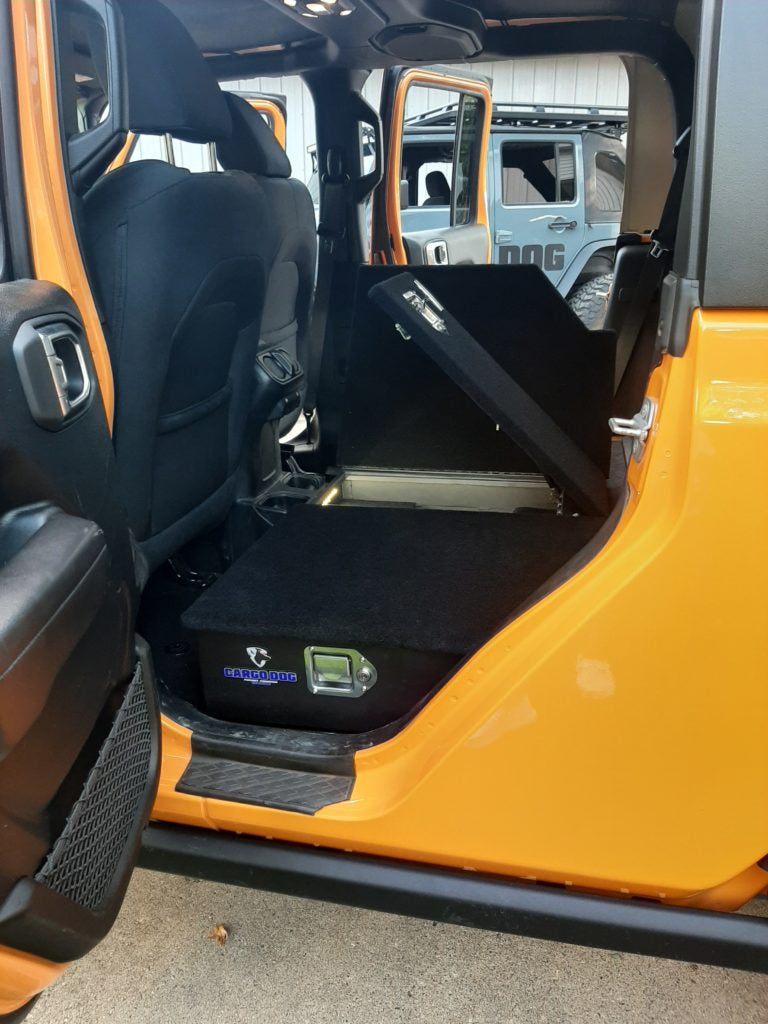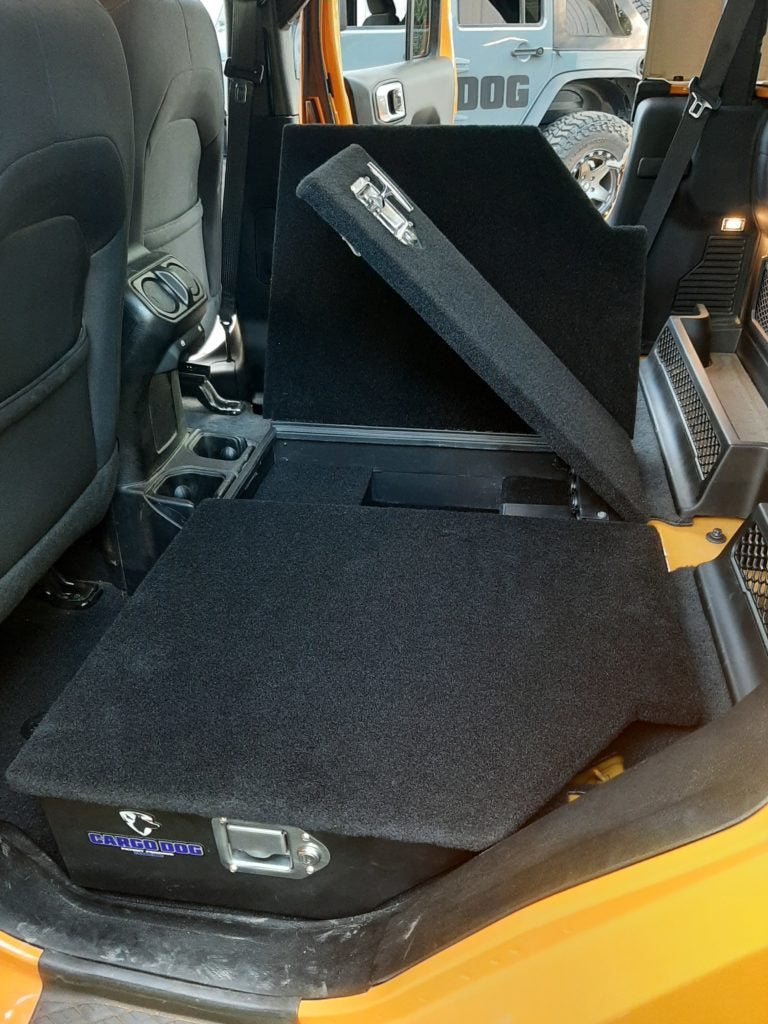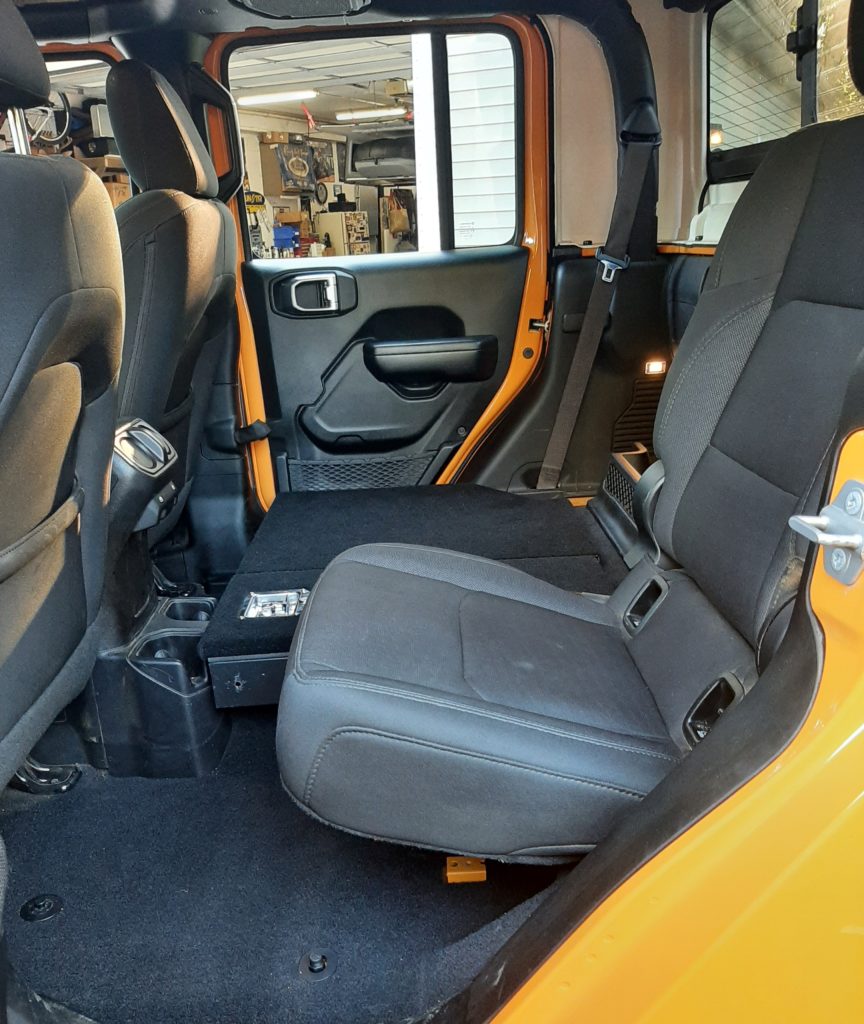 FAQs
Does it come with a warranty?

Cargo Dog offers a warranty against manufacturer defects. However, we do not offer a warranty against any damage sustained towards Cargo Dog once it's in your hands.
how much does it weigh?

Cargo Dog weighs approximately 54 lbs, which is about 15 lbs lighter than the seats in a Jeep.
Is Cargo Dog waterproof?

Cargo Dog is water resistant. However, keep in mind that if you plan on driving your Jeep through a river or other large body of water, this may cause unforeseen damage.
Does Cargo Dog come with everything as shown in the pictures?

Yes. Cargo Dog comes fully equipped with lights and all equipment that is shown in the pictures (personal items not included)
Testimonials
"I love cargo dog! I can organize and store all my tools and recovery gear and still have room for a variety of things long travels. The best part is that it locks so my things are safe and secure without taking up any more room in my jeep. The center console is perfect for small items like a wallet, personal firearm, or my phone. The added USB ports are helpful as well. This is quality built and looks like it's OEM."

JESSE BOSMAN
"Cargo Dog is a must-have accessory for any Jeep owner. I've been using it for several months now and it's been a great place to store items"

David Johnson
"I love Cargo Dog! It's easy to install and provides excellent storage for my jeep."

James Smith
"Cargo Dog has exceeded my expectations. It's a simple but effective solution for storage"

John Brown